Eco Sustainable Homes utilise a communication and decision making system called Co-construct. This system ultimately helps us achieve seamless communication between you, the clients, us, the builders and the trades that are being used on your new home such as, electricians, plumbers and painters.
As you enter the building process, whether you are building a new home renovating or extending your existing home, you will undoubtedly have given some thought to the topic of communication. We want to ensure that your build process goes as smoothly as possible by utilising aspects of the Co-construct program such as the 'Selection Sheet', 'Comments' system and though the notifications system.
When you first log into Co-construct, there is a short (6 minute) training video that shows you how to use all the features in the Co-construct system. Now, you might be thinking, "This all sounds too complicated! I don't have time to learn how to use this.". Well, you have no need to worry, as Co-construct is specifically designed to be easy to use and save you time during your build.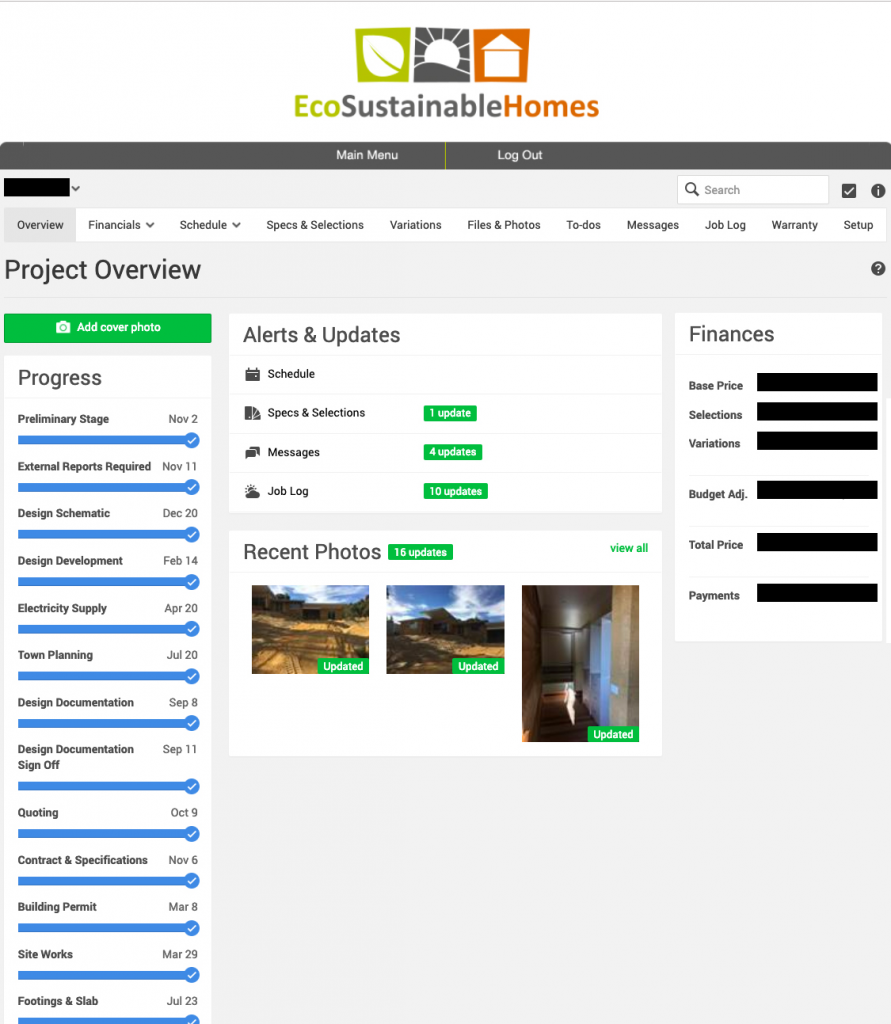 To give you an idea of what this improved communication means, the Selection Sheet section, for example, lets us input all the choices (yes, all of them!) into an easy to navigate list format. Here you will be able to look at an item, decide what you would like to select (i.e. paint or stain colour for your front door) type in your selection or choose from a number of predefined options. So, instead of having to call up, or e-mail your choice to us and then worry later cause you can't find that exact e-mail you sent three months ago about the tiles in the bathroom. You can view all the choices you have made at any time throughout the build and all the choices you have yet to make through the easy to navigate, logical format. Co-construct will also notify you ahead of time about items that you need to make decisions on via your e-mail and you will also see items requiring attention on your home screen when you log into Co-construct online.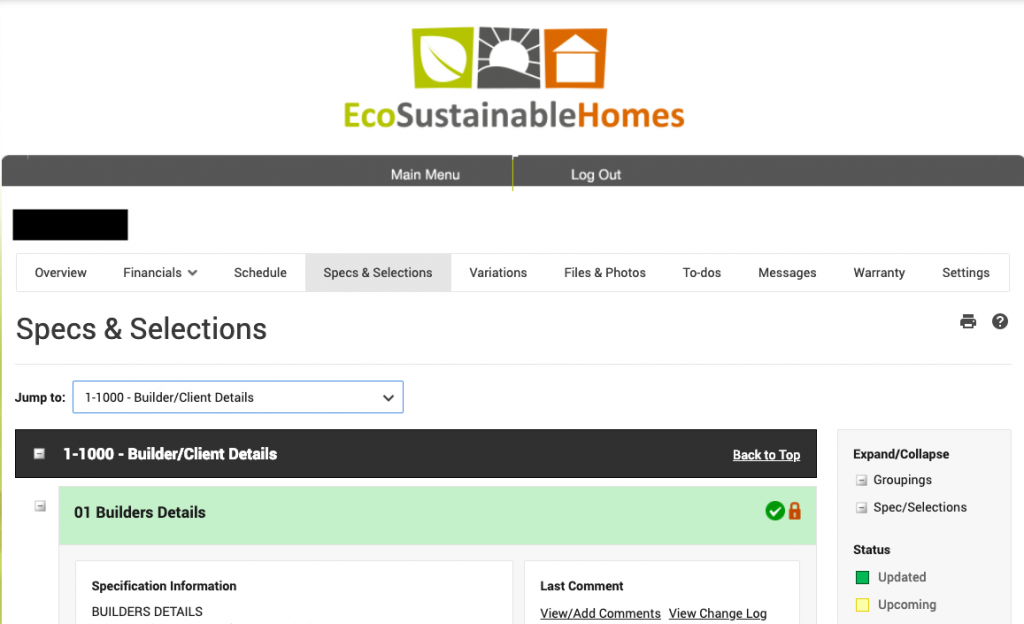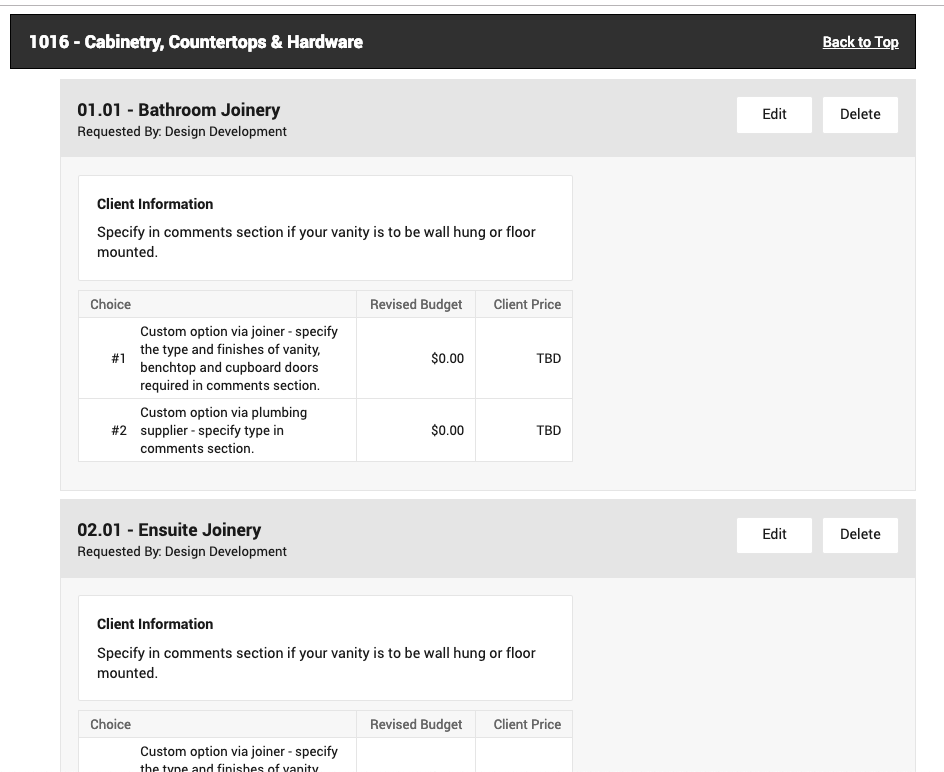 The Comments in Co-construct aim to eliminate e-mail between clients and builders in a traditional sense. If you are online looking at your selection sheet, for example, and you don't see the choice that you want in the options, or if you have a general question pertaining to that item you can make a comment on it. When you do this we are notified that you have made a comment, through our e-mail and we can log in, and comment right back, which will notify you just the same. This way, all communication between us is tied back to the item in question eliminating all the time spent digging through old e-mails, making our responses to you much quicker and more relevant.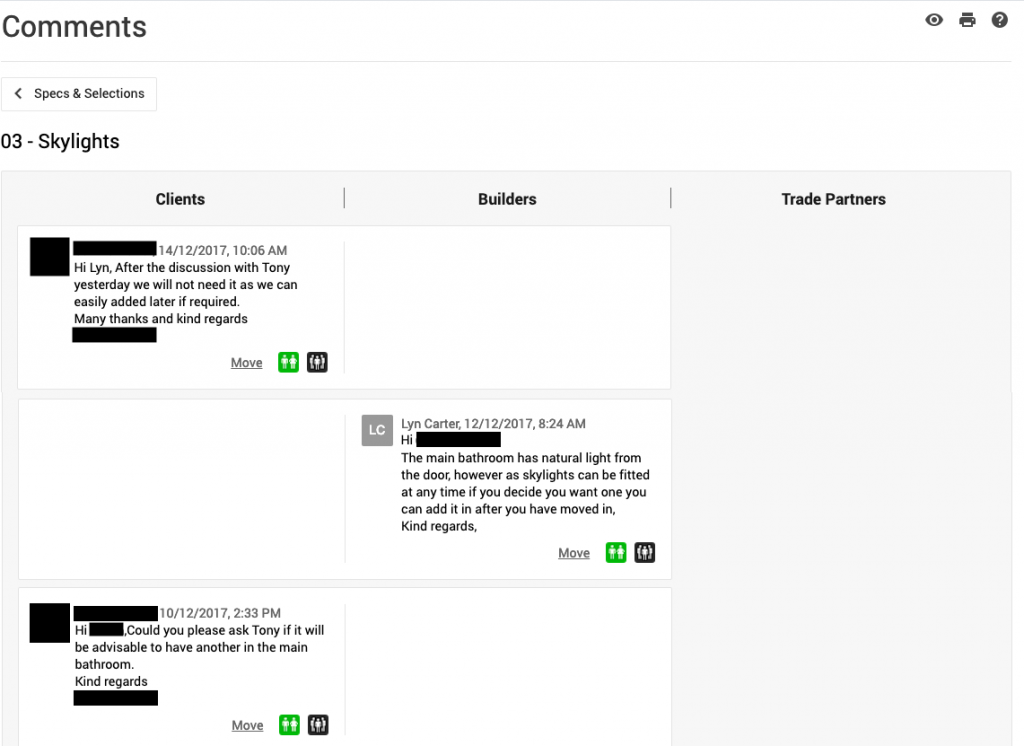 We are looking forwards to getting started with you using Co-construct and are very excited about how this will simplify the construction process and improve communication between ourselves and you.